Has your hard drive been giving you trouble recently? Has it been acting strange – making noises, moving extra slow and making it almost impossible to find your files? Don't worry you're not alone, every hard drive eventually gives in, so it might be time to say goodbye!
When your hard drive is close to giving in, always look out for these signs…
- Strange noises
- Files becoming corrupted
- Crashing
- Slow speeds
These are the most common signs you'll see, especially if your hard drive is a few years old. If you have an old spinning hard drive, the moving parts can deteriorate over the years causing it to break.
New hard drives, such as solid state drives (SSD) do not have any moving parts, however they too will eventually break when the storage cells have degraded. Although, keep in mind that solid state hard drives are much more reliable and last a lot longer.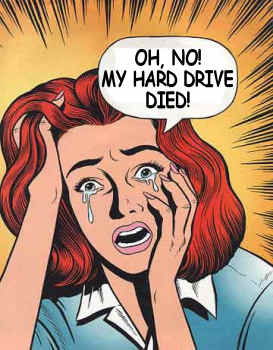 Over the years your hard drive may fail gradually, unless it is exposed to excessive heat or physical trauma. So, it is best to always keep a watchful eye on your hard drive's health, this way you can make sure you are prepared and avoid losing all your precious data. However sometimes the inevitable happens and your hard drive does fail, this is when it is time to call in the professionals.
We offer detailed drive analysis and recovery of artefacts and data all in one. Using a physical image of the hard disk drive, we are able to provide a deep scan of deleted items and trace elements from a hard disk drive.
We use world leader Magnet Axiom for hard disk drive analysis along with a handful of proprietary tools and industry accepted technologies. While we are able to offer on-site triage and acquisition, data analysis is best done within our lab as it is a time consuming and resource intensive operation. We run the latest i7 processing units to minimise analysis time and deliver fast results in the form of a portable case file that you may interrogate at your convenience.
We follow a full secure chain of custody from device acquisition through to analysis and return of exhibits. Our digital forensics lab facility is based in Cape Town – please feel free to contact us on 087 001 0523 or email contact@tcgforensics.co.za